Over my 25 years of designing, I've helped thousands of beautiful brides create the wedding shoes of their dreams. I love encouraging women to choose a wedding shoe that works for them, and adding some extra personality to their footwear with charms, embellishments, trims and ribbons.
Creating bespoke bridal heels is my passion, and many of our styles work perfectly as Mother of the Bride shoes too – whether you prefer a low heel or stiletto, understated or embellished to your heart's content.
The Mother of the Bride is a special and important part of her daughter's wedding – she has certain responsibilities throughout the big day, such as helping the bride get dressed, talking to guests throughout the day, and you may even be walking your daughter down the aisle.
But what should the Mother of the Bride wear to her daughter's wedding?
When it comes to wedding shoes, the Mother of the Bride's style is often defined as elegant, classic, refined, comfortable and supportive – but not frumpy. It can be hard to strike the balance, but it can be done with a little time and thought.
Here are my top points for the Mother of the Bride to consider when choosing shoes to wear to her daughter's wedding:
1. Wedding theme and formality
It's likely that your daughter has a colour scheme, theme or at least a certain level of formality in mind for her wedding, which should be in the forefront of your mind when choosing what to wear.
Make sure you dress to the right level of formality, without upstaging or taking focus away from the bride. Colours to complement those in the bridesmaids' dresses, decor or bridal flowers would be a great choice for Mother of the Bride shoes.
2. Time of year
The season that the wedding takes place in can influence the type of wedding shoe you go for. If your daughter is tying the knot in winter, it would be more sensible to wear a closed-toe shoe. You can lean into heavier fabrics like velvet, and deep, rich jewel tones would not look out of place.
A spring or summer wedding calls for lighter fabrics, and you can opt for a peep toe shoe if you like – though it's not a necessity.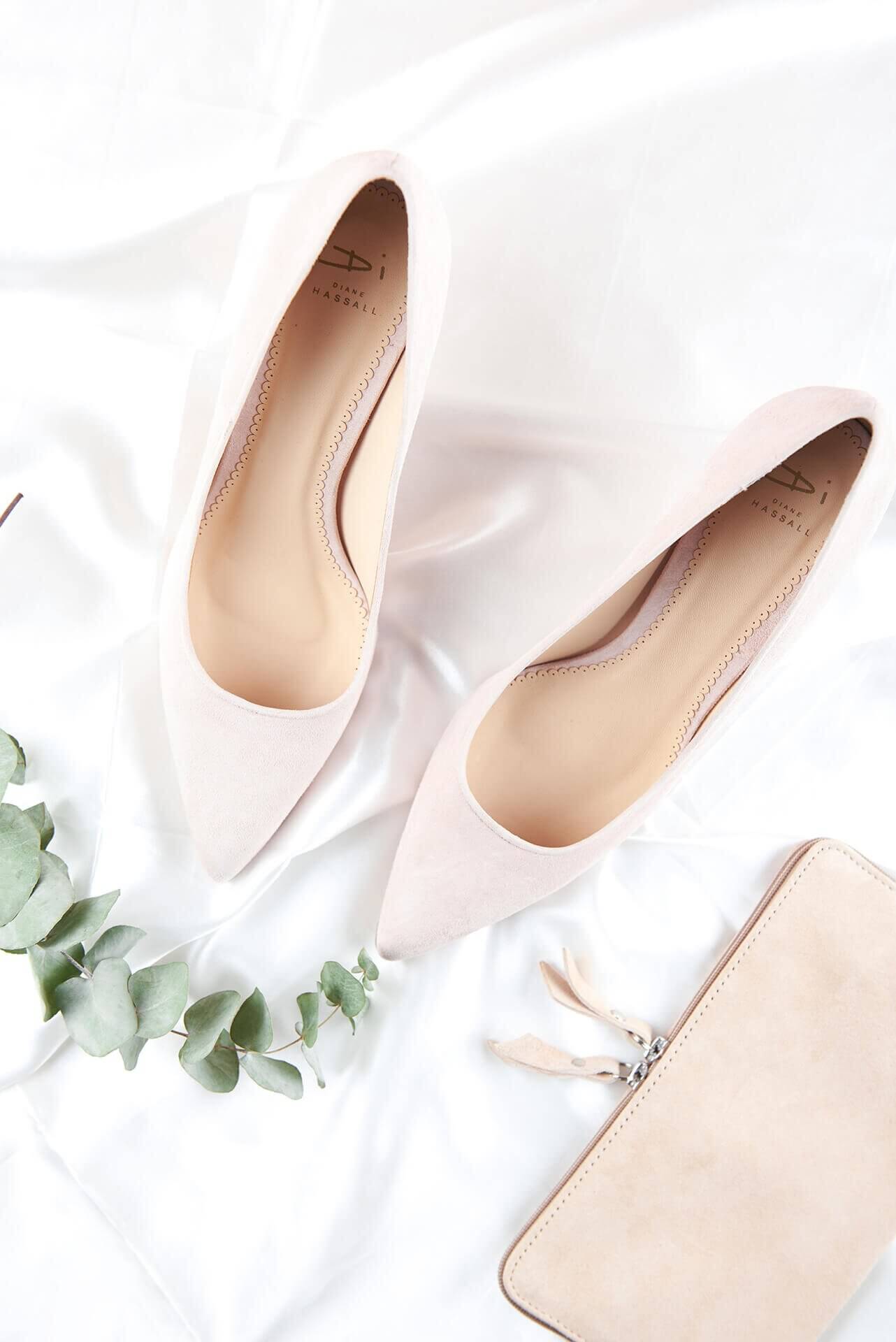 3. Wedding location
It's important to consider whether the wedding venue is indoors or outdoors, and whether it's all taking place in the same location, or if you will be travelling between venues for the ceremony and reception – will you be walking between the two, or travelling by car?
If the wedding is taking place on the beach or on a lawn, you will want to steer well clear of stilettos, but a smaller block heel, wedge or flat wedding shoe would be perfect.
4. Personal style
While taking into account the bride's preferences and practical points, don't forget your own personal style. You want to choose a wedding shoe that you feel comfortable and "you" in – a wedding shoe that shows off your wonderful personality.
Whether you're a colour-lover or prefer something a little more understated like a neutral wedding shoe, or maybe you want to get something extra fancy and sparkly by adding embellishments.
5. Comfort & fit
You will be wearing your shoes all day at your daughter's wedding, so make sure to invest in good quality shoes that are super comfortable and with a perfect fit.
This may mean spending a little more money, but the other accessories for your Mother of the Bride outfit can be cheaper than your wedding shoes, as they will not impact your comfort!
Consider whether you want a shoe with a strap for added comfort, and how high you want your heel to be – if you're not used to wearing heels, your daughter's wedding day is not the day to start. It'll likely be a long day on your feet, so comfort and quality are key.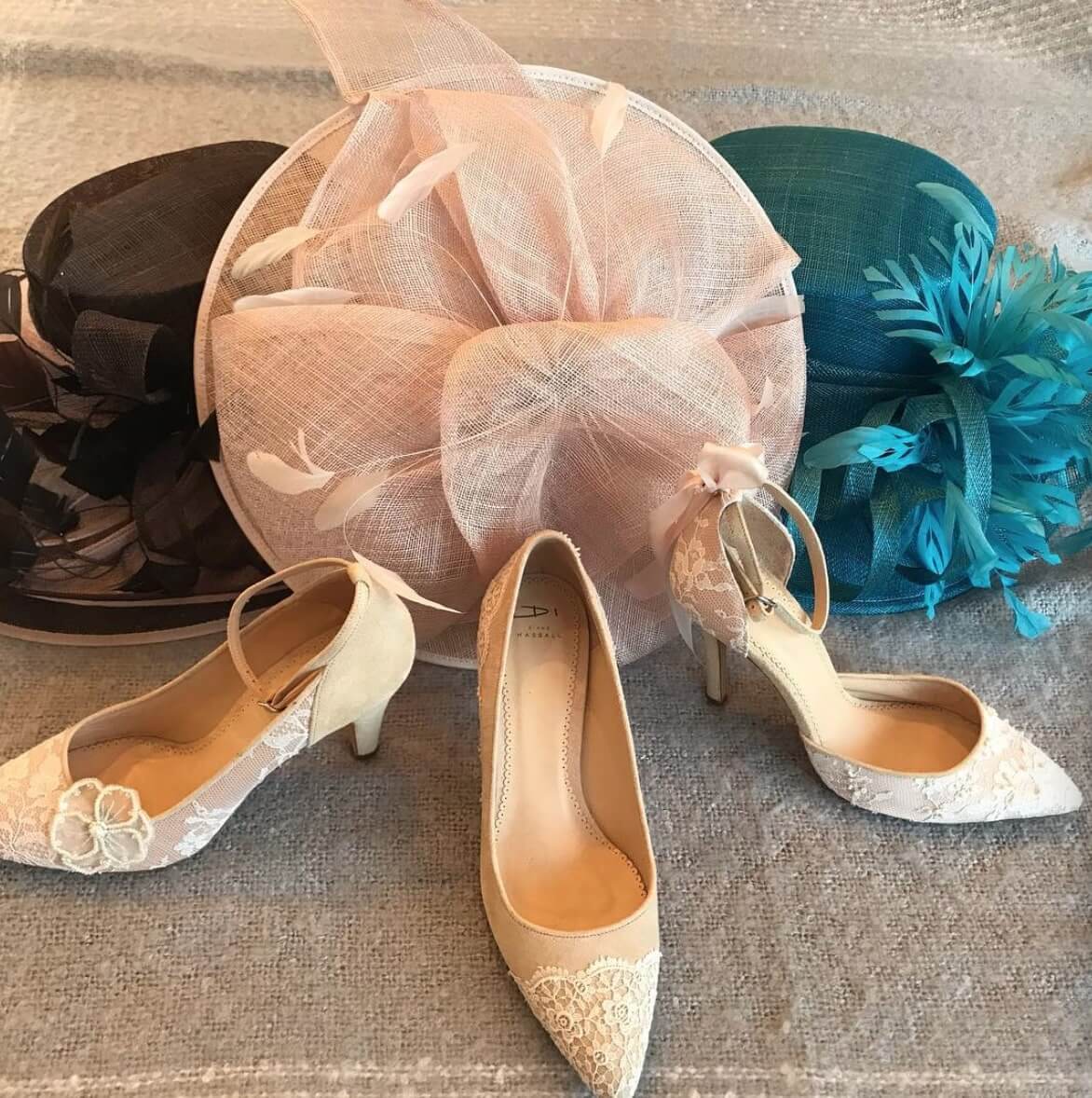 6. The rest of your Mother of the Bride outfit
One of my wisest pieces of advice for brides is to style their wedding day outfit from the shoes up, and this applies to Mothers of the Bride too. Choose your shoes first, and the perfect wedding outfit gets easier straight away.
Colour matching your accessories perfectly is quite a dated look, and can make your outfit look somewhat flat. Accessories that complement each other or coordinate in some way are a better look, or go for something completely contrasting – you can have fun with it, if that's your vibe!
If you're still feeling stuck for inspiration for Mother of the Bride shoes, check out our Mother of the Bride Styling board on Pinterest.