While the pandemic has changed how we plan weddings and social gatherings, there are lots of other reasons why you may opt for a small wedding. Many weddings were postponed or cancelled during the various Covid-19 lockdowns, and even when restrictions are no longer in place, you might find that your priorities have changed.
It's no surprise that there's been a lot of publicity around small weddings in the last year or so. It's official – small weddings are cool. In fact, Di and her husband Mark chose to have a small wedding back in 2002, with just 26 guests attending.
A small wedding is generally considered to be between 20-60 guests, and anything less than that is referred to as a micro wedding. You might even want to consider going seriously minimal – elopements are very on trend, and are a great option if money is tight but you still want to tie the knot no matter what.
Planning a small wedding doesn't mean you necessarily have to compromise on the things that mean a lot to you. With a more intimate guest list, you can focus on creating a totally personal and unforgettable experience for you and your favourite people.
1. You don't like big crowds
Not everybody wants a big, traditional white wedding. If you're somebody who doesn't like being in crowds, or being the centre of attention for a large group of people, a small wedding is probably much more appealing to you. That way, you will only have the attention of your nearest and dearest, who you feel comfortable around.
2. You have a small budget
Let's face it, money is pretty tight for a lot of us, and many of us want to spend less on a wedding day, and more on things like a home to last a lifetime. Having a smaller wedding with fewer guests to cater for will give you a good chunk of your budget back, which is good news if you or your partner have been juggling your finances during lockdown.
3. Your dream wedding venue is small
Small weddings lend themselves perfectly to more intimate venues, and perhaps you've got a dream wedding location in mind which would only hold a small number of guests.
If you don't have a specific venue in mind, you could have fun finding small but unusual places to hold your wedding ceremony and/or the reception – you could opt for a pretty country pub or a mountain cabin, a beautifully dressed room in a period house or a cosy cottage, a tiny romantic chapel or a bijou back garden, a little river boat or a barge… once you get looking, all sorts of possibilities will emerge.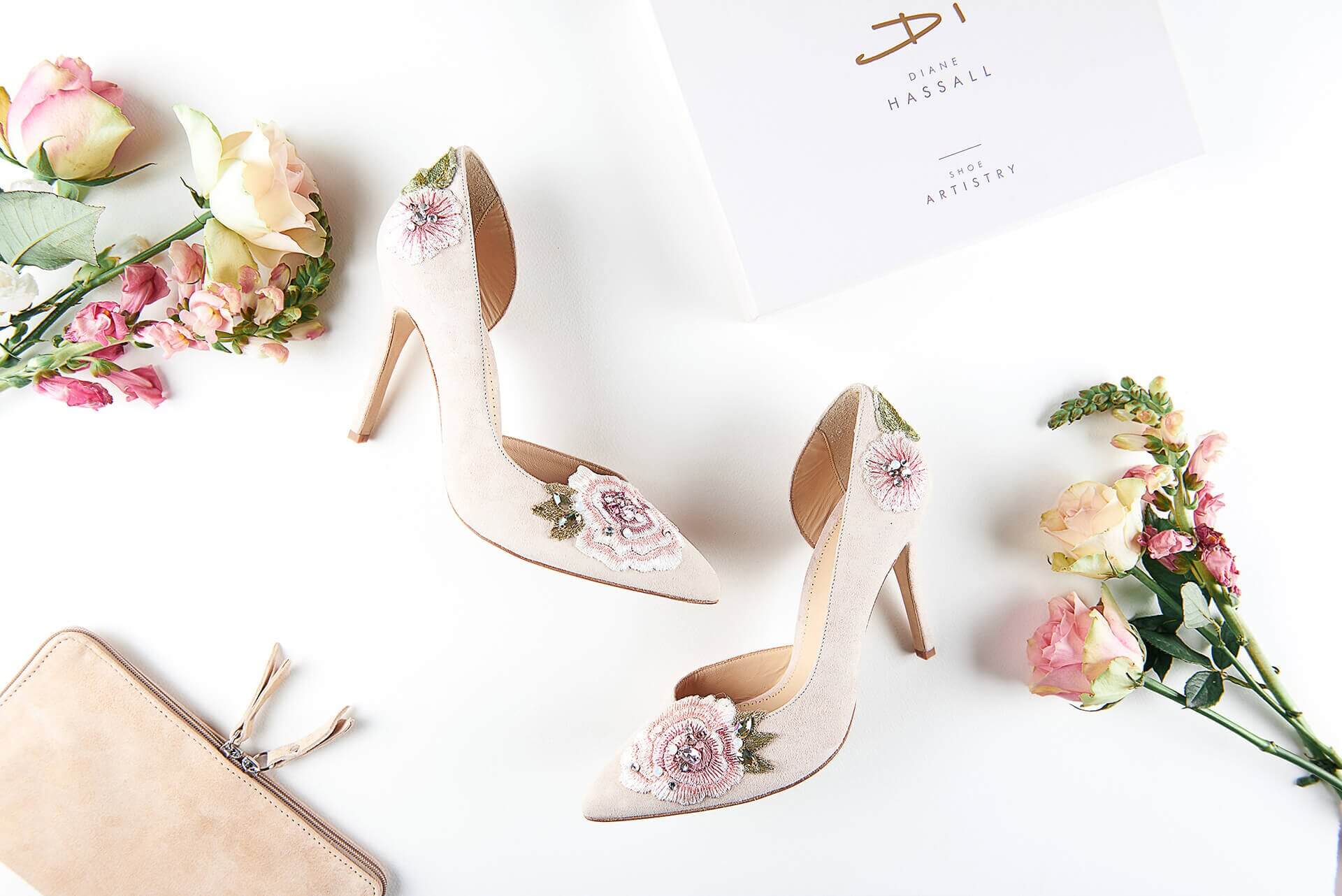 4. You want to splurge on the things that matter to you
So you're going small on the guest numbers, but you can still go big on the dress, the wedding shoes, the flowers, the food, the table settings – whatever you want! Having a small wedding doesn't have to stop you from having the best and most beautiful wedding day possible.
Perhaps you want to splurge on gifts for your small number of guests, or you want to hire your favourite band to play the music. You may be planning an extravagant honeymoon in an exotic climate, so you want to spend less on the wedding day itself.
5. You want a more manageable wedding day
A big wedding can also bring with it a lot of stress, which for some is just not an option. Do you really want to be stressing about whether your aunt Carol's new boyfriend who you've never met before is having a nice time? Having fewer people to please – and those guests being people you know well – is just so much easier.
You can have less stress at a small wedding. Create a more relaxed atmosphere by only inviting your nearest and dearest. Your wedding day may never be completely fuss-free, but this is certainly a step towards that.
6. You want to break with tradition
You don't have to have a big traditional white wedding – your wedding day can be whatever you want it to be! By planning a small wedding, there's a chance to break with tradition and embrace whatever parts of your personalities that you want to show off.
You could keep your small wedding super simple and pared back, or go completely over the top and wild with it – by having a small wedding and fewer guests to pay for, you may have more money to play with.
You could even have a weekday wedding or unusual time of day – this is harder to plan when you have a large number of guests.
7. You want to spend quality time with your guests
Di's wedding day was a very happy one for her, and she remembers it with huge fondness. She has great memories of being able to enjoy some really special time in the company of her guests, rather than having to rush around madly, trying to chat to loads of guests for a few minutes each, desperately trying not to miss anyone out!
If you still want to honour the loved ones not at your wedding, you could do so with photos or other sentimental items. You could even live stream it, if your venue is too small to accommodate all of your friends and family, but you want them to witness your big day.
8. You want a destination wedding
You may want to celebrate your wedding abroad for many reasons – perhaps one of you is from another country, or a specific place means something to you both as a couple. Having your big day abroad often means that by default it will be small wedding, especially if you are footing the bill of getting everybody there.
When it comes down to it, you can have whatever kind of wedding you desire – as long as it's within your budget! Small weddings are nothing to look down on – in fact, they can be incredibly special, intimate and memorable.